Kym started dancing at 7 years of age training at Sharon Statham School of Dance (which was later renamed Auckland West Dance Academy).  Right from a young age she knew that she wanted to be a dance teacher when she grew up.  The exams she completed as a student included NZAMD Solo Seal Diploma in Jazz, JDNZ Advanced (Hons with Distinction), RAD Ballet, BAL Ballet, Jazz & Tap (Adv. Hons).  During her dancing career she competed in dance competitions winning various awards in New Zealand and Australia, including the Lisa Kelly Ballet Award in Sydney in 1997.  Kym was a New Zealand Jazz Nationals finalist in 1994 and New Zealand Tap Nationals finalist in 1995.  She was a member of the Northern Ballet Company, NBC Danceforce for many years.  She has been involved with musical theatre shows including choreography for Grease, Les Misérables and The Pirates of the Penzance for the Glen Eden Playhouse Theatre.  She has now been teaching dance for over 25 years and is a fully trained and qualified teacher in ballet, jazz, and tap dancing.  She has gained her RAD RTS, Certificate IV in Dance Teaching and Management, BAL Ballet Teaching Certificate, BAL Tap Teaching Certificate (Adv.).  Kym is the Dance Educator for Jazz Dance New Zealand (JDNZ).  She has past dance pupils who are dancing professionally and trained at top dance companies overseas.  Kym loves to teach to share her passion and knowledge for dance with her pupils.  She is thrilled to be the owner of AWDA and have such amazing dance teachers and students.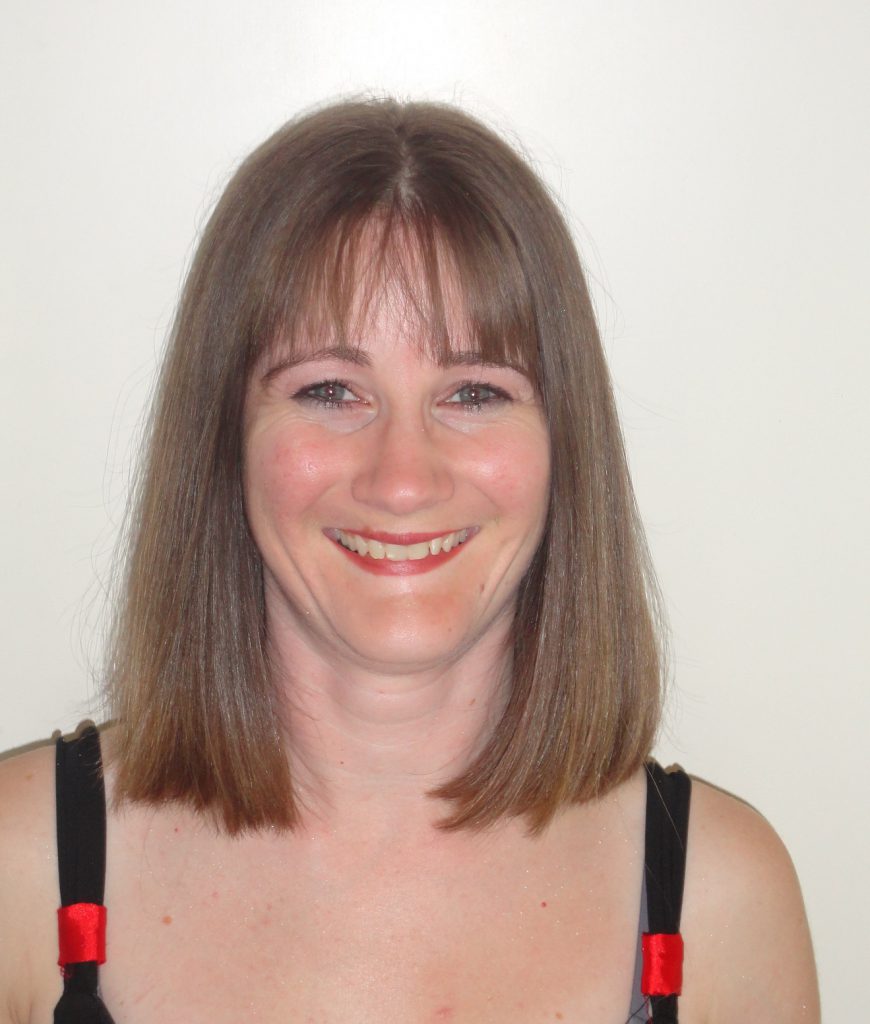 Like most of us in the dancing world Keri started out very young; mainly at first in the ballroom world, eventually branching through ballet and into jazz dancing.  She started teaching in 1979!!!  Yes it seems a million years ago but the joy and love of dance is a real magnet.  Keri is one of the founders of JDNZ and the artistic director. This syllabus was created in 1993 with Sharon Statham and Patricia Hodson.
She had her own dance studio in New Lynn teaching with Alissa Yee and Kym was her tap teacher, for 10 years Keri's students had many successes including competitions here and in Australia.  She choreographed the cheerleading for the Auckland Blues Rugby team for a short time and the NZ Soccer team.  In the early days Keri had a small dance company called Tiptoze; it was her pride and joy but eventually as the students went their own ways in their own lives it disbanded.  Over the years Keri has choreographed many shows at Avondale College and other local drama schools. She joined forces with Auckland Academy of Dance and continued in the JDNZ syllabus and also in the competition world.  Now the tables are turned and Keri is thrilled to be working with Kym at AWDA and loving it.
Georgia started dancing at our studio at the age of 4 where she found her passion for the performing arts. Georgia has completed exams in BAL ballet, jazz and tap alongside JDNZ jazz and lyrical to the advanced level.  She has also studied the RAD ballet, RBM hip hop and NZAMD contemporary syllabi. Georgia received nominations to the NZAMD contemporary scholarship for two consecutive years.  She has completed 'B.A.L. Accredited Teaching Certificate Three (Ballet)' and is currently working towards the next certificate.  Georgia has been a member of our competition troupes from a young age and was recently part of our Senior team who competed at PACANZ, making it to the finals two years in a row.  Georgia is now teaching our junior teams and loves pushing them to work to their potential.  She continues to be an active dancer at our studio, sitting exams in a number of genre.  Outside of dancing, Georgia is a primary school teacher.  This has helped her gain a deeper understanding of how children learn and she can use this knowledge when teaching dance.
Stevie started dancing at 3 years old at Auckland West Dance Academy taking JDNZ Jazz. She had always had a passion for jazz to where she found a love for BAL Ballet, RAD Ballet, Contemporary and Lyrical at the age of 13. Never would she think she would be doing Hip Hop, starting Hip Hop in 2018 and is now studying RBM Hip Hop. In 2016 Stevie performed in both Tempo and The Short & Sweet Festival through The Friday Company performing a piece called "Contrapostion". Stevie discovered her love for competition with the AWDA Troupes at the age of 13 and started to perform solo at 18. Stevie has been teaching at Auckland West Dance Academy since she was 16 years old teaching Pre School, to now teaching Jazz, Ballet and Lyrical. She has also been very fortunate to teach dancers solo and duo pieces for national and international competitions. Throughout her dance journey she has competed a Certificate of Ballet through Royal Academy of Dance and is a member of JDNZ and NZAMD.
Sarah Tupara began her journey with dance at the age of 3 at Auckland West Dance Academy.  Her first style of dance was jazz but throughout the years she branched out to many other genres including lyrical, contemporary, hip hop and ballet.  She has sat exams in JDNZ, BAL, NZAMD and RBM.  Sarah started competitions at the age of 11 doing solos, duos and troupes in New Zealand and Australia.  As well as these competitions Sarah has competed at the Auckland Hip Hop regionals, received nominations to the NZAMD contemporary scholarship in Wellington for four consecutive years (2015-2018) and competing at PACANZ with AWDA's senior troupe.  Dance has also led to many other exciting opportunities for Sarah including working on TV shows and now teaching here at Auckland West.  In 2020 Sarah looks forward to teaching pre-school, jazz and lyrical.
AWDA has been Gemma's dancing home for the past 15 years! Throughout her years of dance she has completed the BAL Jazz, JDNZ Jazz and NZAMD contemporary syllabi, as well as BAL Ballet up to Advanced level. She has also competed in regional and national dance competitions as well as competing overseas in Australia. To pursue her dance journey further Gemma is currently studying a Bachelor's degree in contemporary dance at Unitec, which has a focus on expanding both technical ability and choreographic processes. Dancing has always been her number one passion, and she cannot count the number of incredible memories and amazing things that she has learnt through pursuing this art form. For this reason Gemma absolutely loves being able to work with younger dancers, guiding them on their own dance journeys and helping them learn, improve and grow!
Brooklyn has been dancing since pre-school age and currently does ballet, jazz, hip hop, lyrical, contemporary, competition solo, competition duo and senior competition level troupe dancing. She has successfully passed many exams including major JDNZ jazz, intermediate RAD ballet and elementary BAL ballet. This year she is continuing her dance tuition learning from Kym and other senior teachers at AWDA.  Brooklyn is excited to be teaching and sharing her love of dance.
Bella started dancing at age 3 doing ballet.  At 8 years of age she took a break from dancing to train as an elite competitive gymnast for 7 years.  In 2016 Bella started dancing at AWDA, training in many genres including jazz, ballet, contemporary, lyrical and hip hop. Bella has completed exams in BAL, NZAMD, JDNZ, RAD and RBM.  As well as this Bella was nominated to compete in in the NZAMD contemporary scholarship for two years (2017/18) and in 2019 was nominated to compete in the BAL scholarship awards in Sydney where she made it through to the semi-finals.  She has been a member of our senior competition team who competed at PACANZ, making it to the finals two years in a row.  Bella has been a gymnastic coach at Tri Star Gymnastics for 3 years and looks forward to teaching acrobatics at AWDA in 2021.
Ashleigh's love for dancing started at the age of 5. After training in a range of dance genres growing up, Ashleigh travelled to Sydney to complete her Certificate IV in Dance Performance at Ettingshausens. She has choreographed and danced for Rainbows End, Sydney Royal Easter Show, Australian Dance Festival and for other commercial gigs. In the past few years, Ashleigh has been involved in Musical Theatre. Her recent shows include Mamma Mia, Be More Chill (as Dance Captain) and Mary Poppins (as Dance Captain). Ashleigh has been teaching dance since 2014 in a range of genres including Ballet, Jazz, Hip Hop, Contemporary, Lyrical and Tap. She is passionate about creating a dance environment where students can feel free to express themselves whilst learning about safe dance practise.
Ana has been dancing at AWDA since she was 4 years old. Her interests have grown overtime, trying jazz, ballet, hip hop, lyrical and contemporary. Ana has gained high marks in her JDNZ exams and completed the RBM and NZAMD syllabus's. Along with this, in 2021 Ana was a part of senior competition troupes. She looks to expand her experience in teaching hip hop this year and can't wait to take on this new role.